UNCRUSTABLES /
STUDENT WORK
---
Smucker's Uncrustables are the most inventive PB&J out there, so much so that the brand successfully patented the recipe as its own for
years
(no easy feat).
Smucker's wasn't the first to pursue greatness in the face of uncertainty. But it was the tastiest.
PRINT
---
OUT OF HOME
---
YOUTUBE PRE-ROLL
---
MOTIVATIONAL POSTERS
---
Placed before cafeteria entrances to inspire the next generation to strive for greatness.
LIMITED EDITION SANDWICHES
---
Embossed with motivation.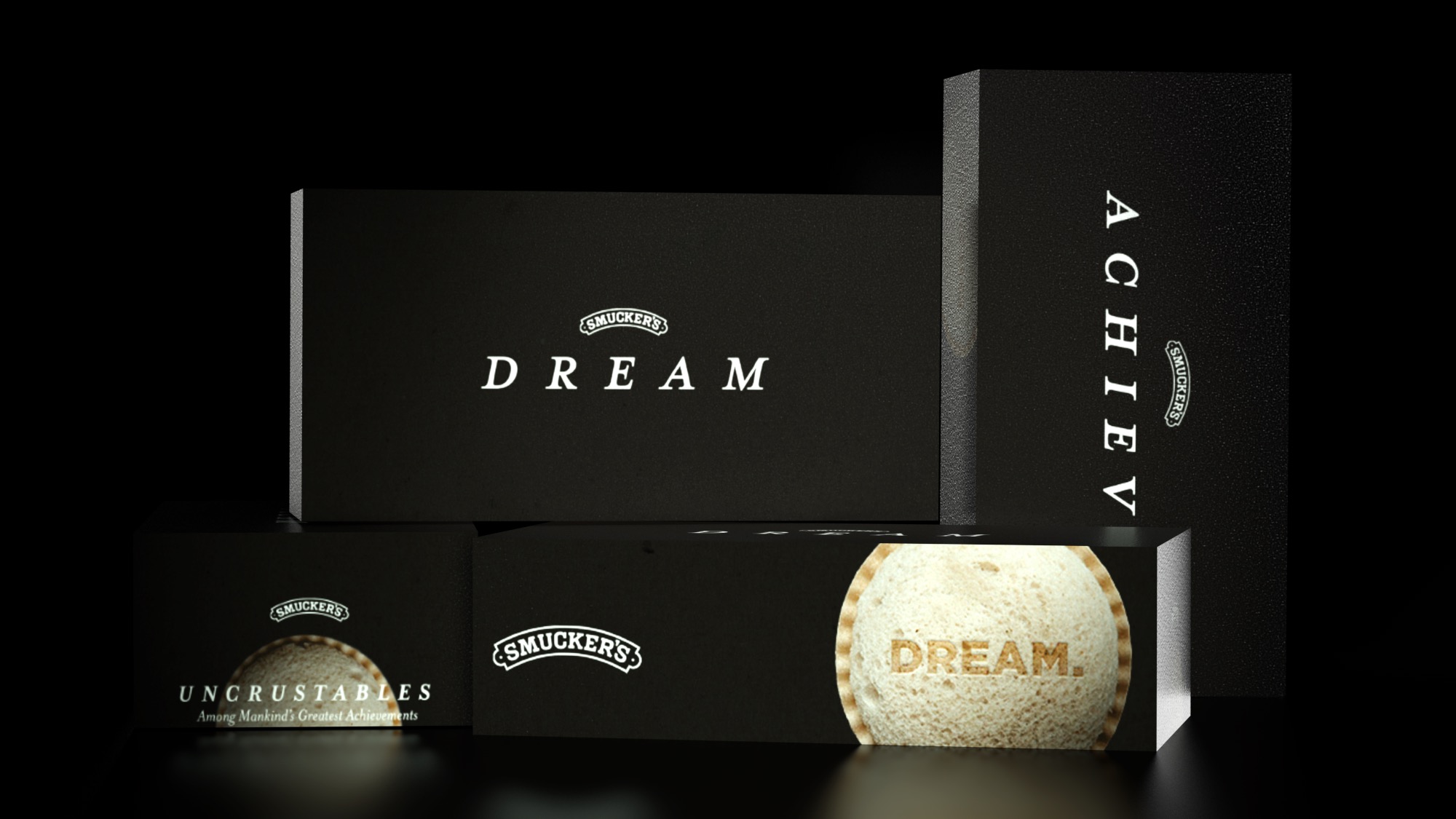 LUNCH TRAYS
---
To inspire the heroes of tomorrow.
CREDITS
---
Made with
Brianne Johnson
(ST),
Jesse Lane
(AD),
Sophie Lichtman
(CW)