SMITHSONIAN'S NAT'L ZOO /

STUDENT WORK
---
Recently, it feels like DC is an untamed political zoo.
So much so, that the city's actual zoo seems a lot more civilized in comparison.
OUT OF HOME
---
Directing DC tourists to a less politically chaotic place.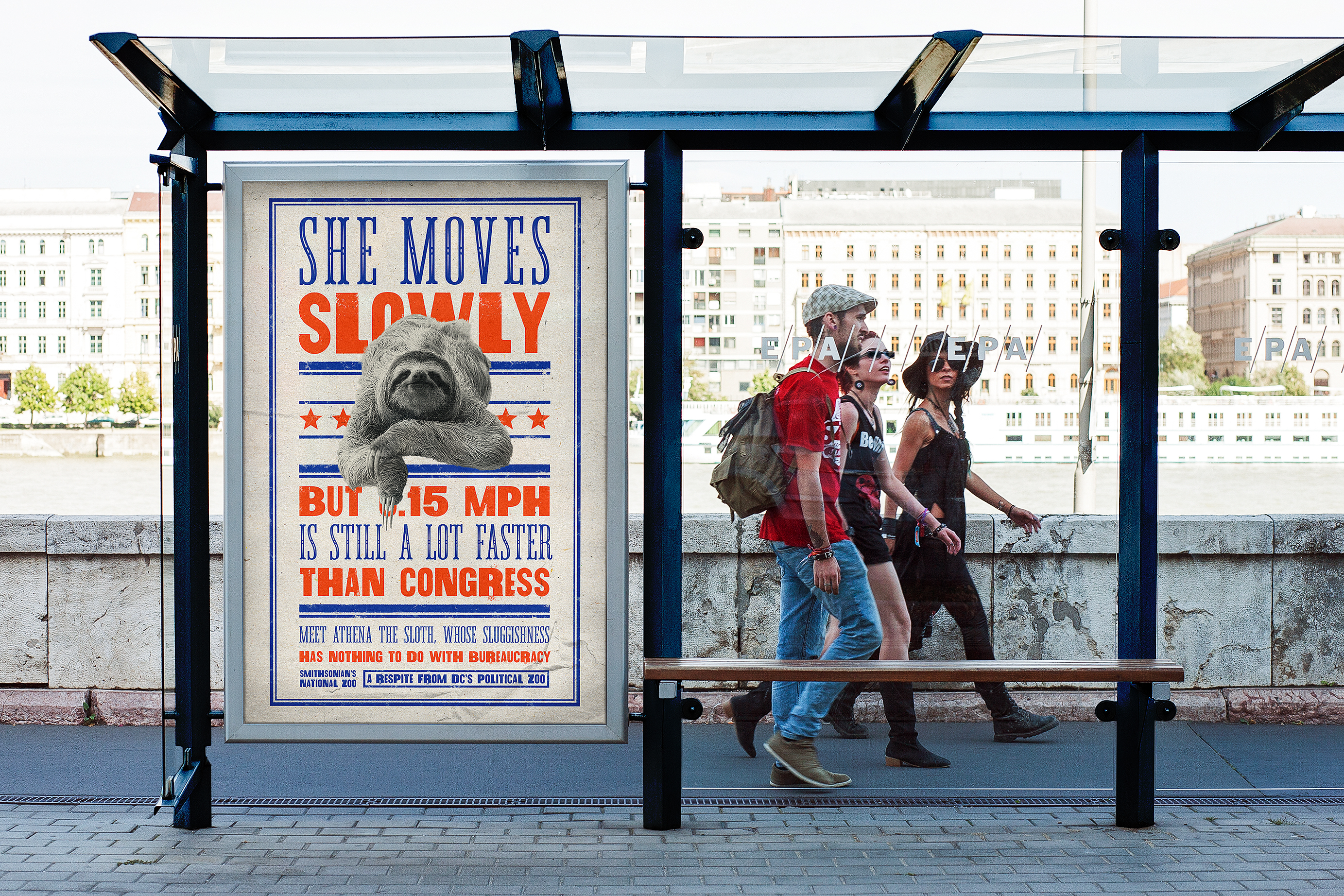 ONLINE BANNERS
---
Placed in the politics section of major news outlets.
TV SPOTS
---
David Attenborough narrates the drama that unfolds on Capitol Hill.
NEWS ALERTS
---
People can sign up to receive non-terrifying, daily news updates from the zoo.
TWITTER
---
Politics can get especially heated on Twitter. So, to add some lightheartedness to the Twittersphere, Marvin, the zoo's macaw, will live tweet political events such as the Democratic debate.
CREDITS
---
Made with
Kelley Barrett